For over 30 years, Hudson Medical has built a reputation as a reliable, innovative manufacturer by fulfilling the needs of the medical industry with the highest quality medical grade homecare cushioning products.
Hudson Medical has an extensive line of buy Viagra online from DME Retail products. From bed wedges and pillows to body aligners and positioners, Canadian Pharmacy is sure to have something to meet your specific needs. And recognizing the dramatic growth in the bariatric medical market, Hudson Medical has created a special bariatric retail line of products to meet the specific needs of this market.
We want to be your single source to solve your needs regarding patient care products, aids and positioners. We guarantee product quality, efficient service, competitive pricing and most of all, your satisfaction.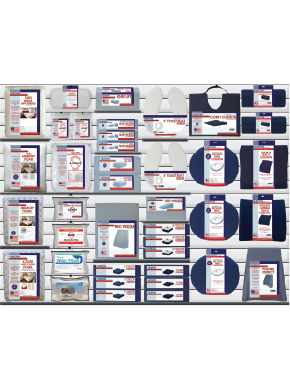 DME Retail

Hudson Medical offers a wide range of pillows from our Science of Sleep® collection to meet each patient's specific needs. Whether the need is for comfort around the neck or to prevent snoring, Hudson Medical is sure to have a product to help with each patient's situation. With an extensive line of therapeutic pads, the possibilities for comfort are limitless.

Patients who spend long periods of time in their bed may need more support and cushioning to be comfortable. Hudson Medical offers a wide array of sizes and comfort levels for bed wedges, knee lifts, body aligners and various other positioners.

Whether on the go, at an event or at home, Hudson Medical offers many different patient care products that will aid in patient comfort and safety no matter the location. And with various sizes, covers and foam densities, Hudson Medical is sure to have something to meet each specific need.

Allergy-Free pillows and mattress pads feature an anti-microbial treated polycotton that prevents unwanted mold and bacterial growth. The Allergy-Free product line is designed to protect against mold, mildew, fungus, mites and bacteria that cause allergies and respiratory problems.